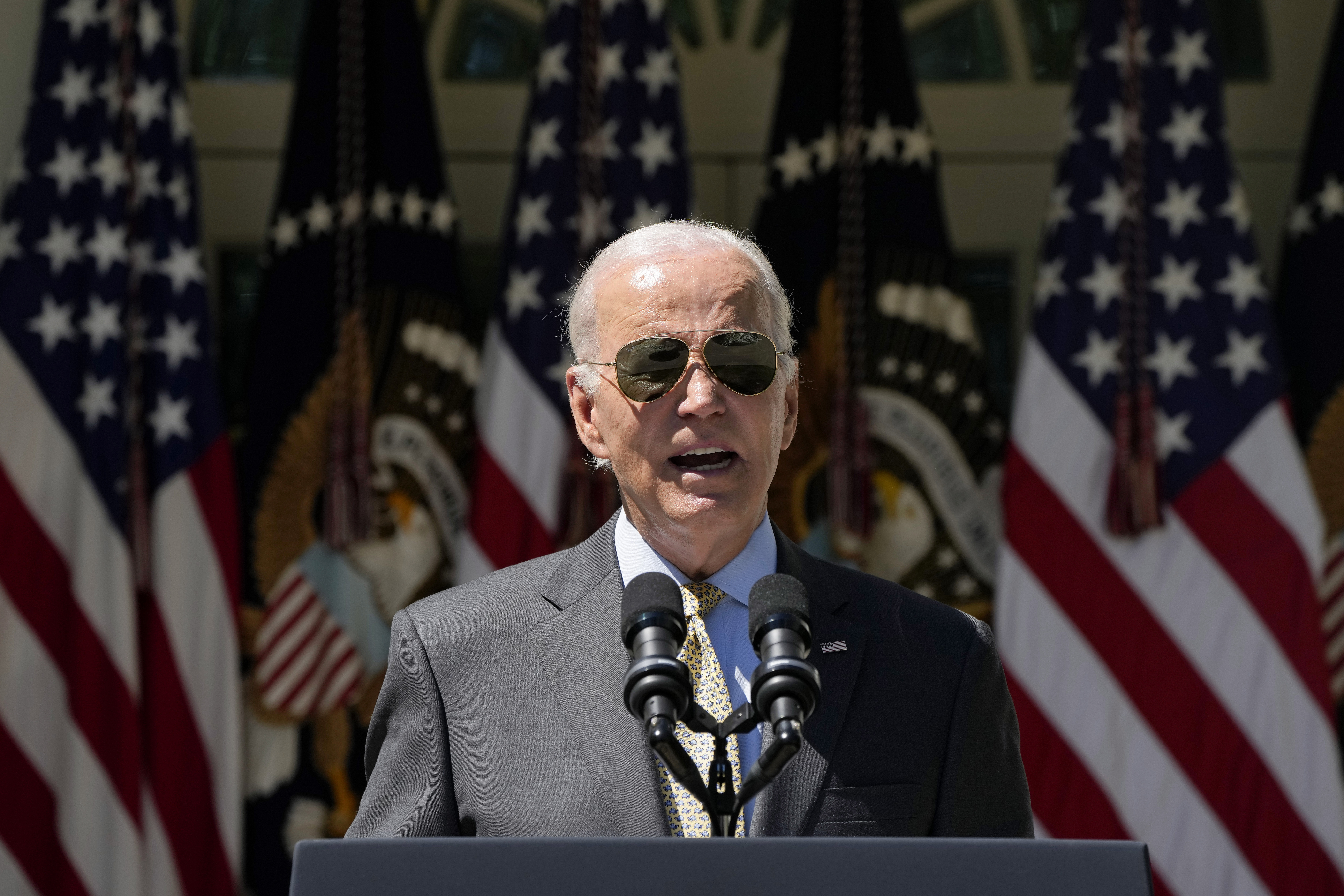 President Joe Biden touted a solid monthly jobs report Friday, saying the country is in "one of the strongest job-creating periods" in its history while seeking to draw a contrast with the Trump administration.
American employers added 187,000 jobs in August, signaling that the labor market remains resilient even amid high interest rates set by the Federal Reserve as it seeks to tame inflation.
"People are coming off the sidelines, getting back to their workplaces," Biden said in remarks at the White House.
The unemployment rate ticked up last month, to 3.8 percent from 3.5 percent in July.
Biden sought to draw a contrast with former President Donald Trump, the leading GOP contender to face him in the 2024 general election, citing the pandemic-battered economy the previous administration left office with.
"It wasn't that long ago that America was losing jobs," Biden said. "In fact, my predecessor was one of only two presidents in history who entered his presidency and left with fewer jobs than when he entered."
The job numbers come as central bank policymakers are weighing whether to raise interest rates again when they meet this month. Fed Chair Jerome Powell has signaled that the fight against inflation is not over and said the board remains committed to a 2 percent target, but many economists and liberal politicians have said further rate hikes aren't necessary now.
Biden cited declines in inflation, which has fallen to 3.2 percent on an annualized basis from a peak of 9.1 percent last year.
"Some experts said to get inflation under control, we needed higher unemployment and lower wages," Biden said. "But I've never thought that was the problem — too many people having a job or that working people were making too much money. Now, after months and months of bringing inflation down, while at the same time adding jobs and growing wages, it matters."
He also promoted clean energy investments made under the Inflation Reduction Act, one of his administration's signature laws, and a new Labor Department rule proposed this week that would make more workers eligible for overtime pay.