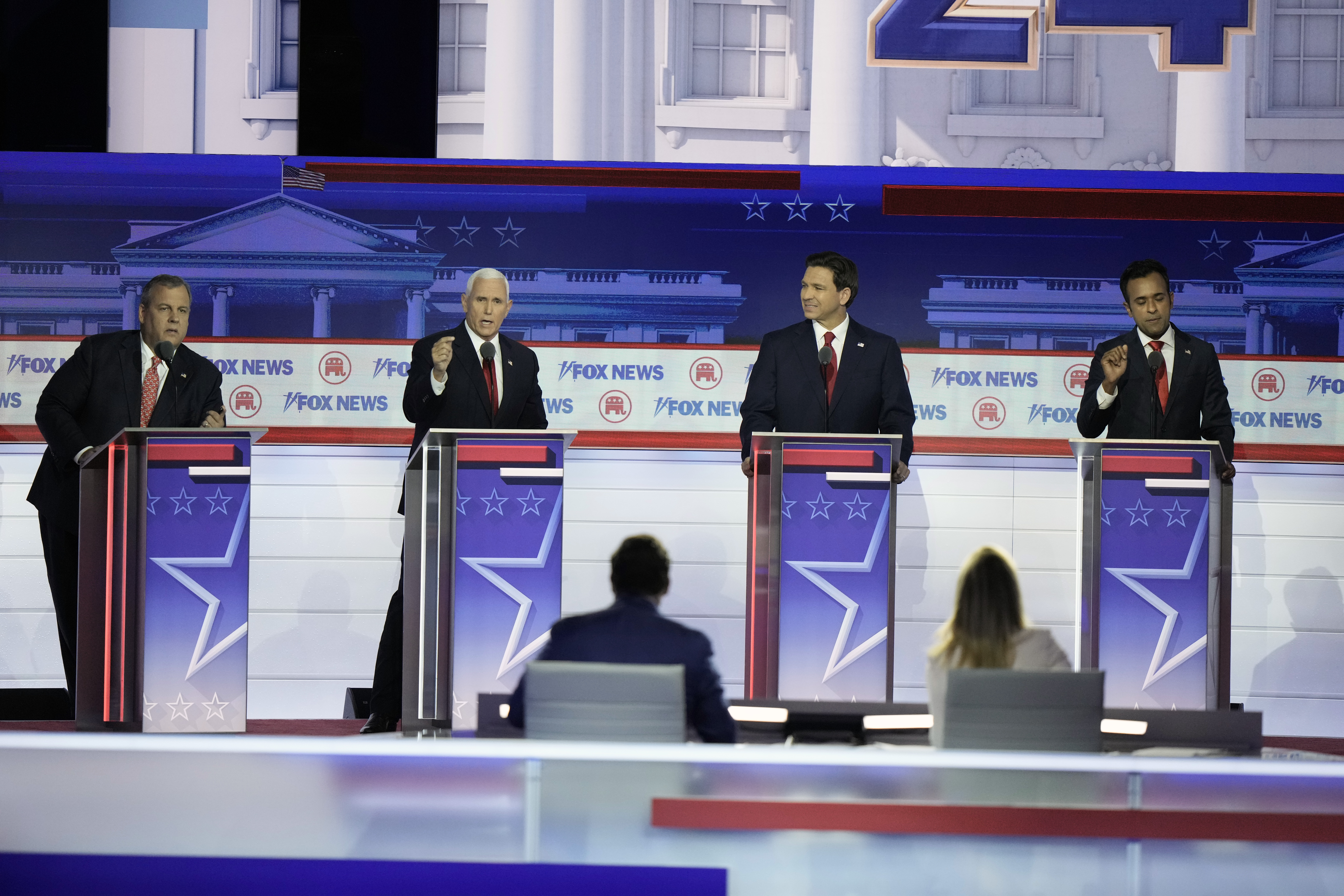 Amid the name-calling and tense exchanges on Wednesday's Republican primary debate stage, former Vice President Mike Pence received a unique wave of support from his GOP opponents.
When asked whether Pence had done the right thing in certifying the results of the 2020 presidential election Jan. 6 2021 — despite intense pressure from then-President Donald Trump — several of Pence's fellow candidates offered their unabashed support for the former vice president.
The show of support was "heartening," Pence said Sunday during an interview on CBS' "Face the Nation."
"It was heartening, but it wasn't anything new," Pence said.
Former New Jersey Gov. Chris Christie, South Carolina Sen. Tim Scott, former South Carolina Gov. Nikki Haley and North Dakota Gov. Doug Burgum all agreed that Pence made the right decision on Jan 6, despite pressure from Trump and, later, threats from the mob that stormed the Capitol and interrupted the day's proceedings.
Christie's comments during the debate Wednesday were the most laudatory, as he interrupted the debate moderators to praise Pence.
"He deserves not grudging credit, he deserves our thanks as Americans for putting his oath of office and the Constitution of the United States before personal, political and unfair pressure and the argument we need to have in this party before we can move onto the issues that Ron [DeSantis] talked about is we have to dispense with the person who said we need to suspend the Constitution to put forward his political career," Christie said at the time.
"I welcome the fact that almost everybody on that stage made it clear that I did my duty that day," Pence said Sunday. "And I think the American people deserve to hear where every single one of the candidates for the Republican nomination stand."