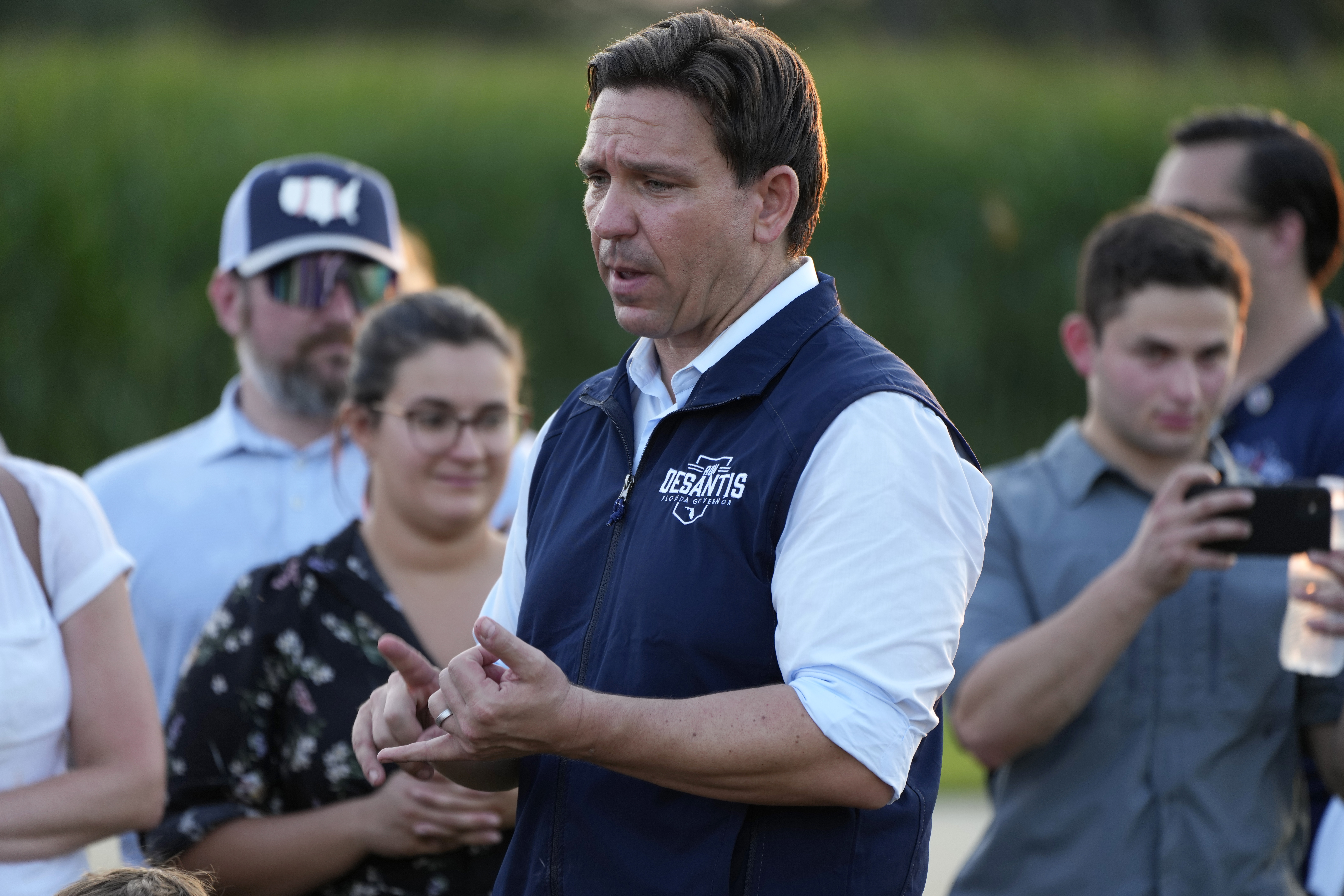 TALLAHASSEE, Fla. — Gov. Ron DeSantis declared a state of emergency Saturday for much of Florida's Gulf Coast as a potentially powerful storm moves toward Florida that could arrive next week.
DeSantis made the emergency declaration for 33 counties ahead of a storm, now known as Invest 93-L. The disturbance is expected to strengthen into a depression as it moves over the unseasonably warm waters of the Gulf of Mexico next week.
"I signed an Executive Order issuing a state of emergency out of an abundance of caution to ensure that the Florida Division of Emergency Management can begin staging resources and Floridians have plenty of time to prepare their families for a storm next week," DeSantis wrote in a statement. "I encourage Floridians to have a plan in place and ensure that their hurricane supply kit is stocked."
A forecast published Saturday afternoon by the National Hurricane Center in Miami shows the storm is expected to dump heavy rains along the Yucatan Peninsula and western Cuba before winds steer it toward Florida. The storm is expected to pick up strength as it moves over the Gulf of Mexico, where water temps along the coast have consistently exceeded 90 degrees throughout the summer. It is currently tracked to make landfall in Florida's Panhandle.
The list of counties that DeSantis included in the declaration is along the Gulf Coast, from Lee County in the south to Gulf County in the Panhandle, just east of Panama City. Some of the counties were also recently impacted by Hurricane Ian, which made landfall in September of last year in Southwest Florida as a powerful Category 4 storm. Ian killed at least 149 people and caused billions of dollars in damage.
DeSantis, who is running for president, was expected to be traveling outside the state next week. DeSantis' office did not respond to a question emailed Saturday about changes to his official schedule due to the storm.
DeSantis is expected to increase the activation level of the state Emergency Operations Center in the next day if the storm becomes a greater threat to the state. The EOC is overseen by DeSantis' office through its Division of Emergency Management. On Saturday, the emergency management agency directed residents to clean up debris around their homes, bring in outdoor furniture and move cars to a safe area.