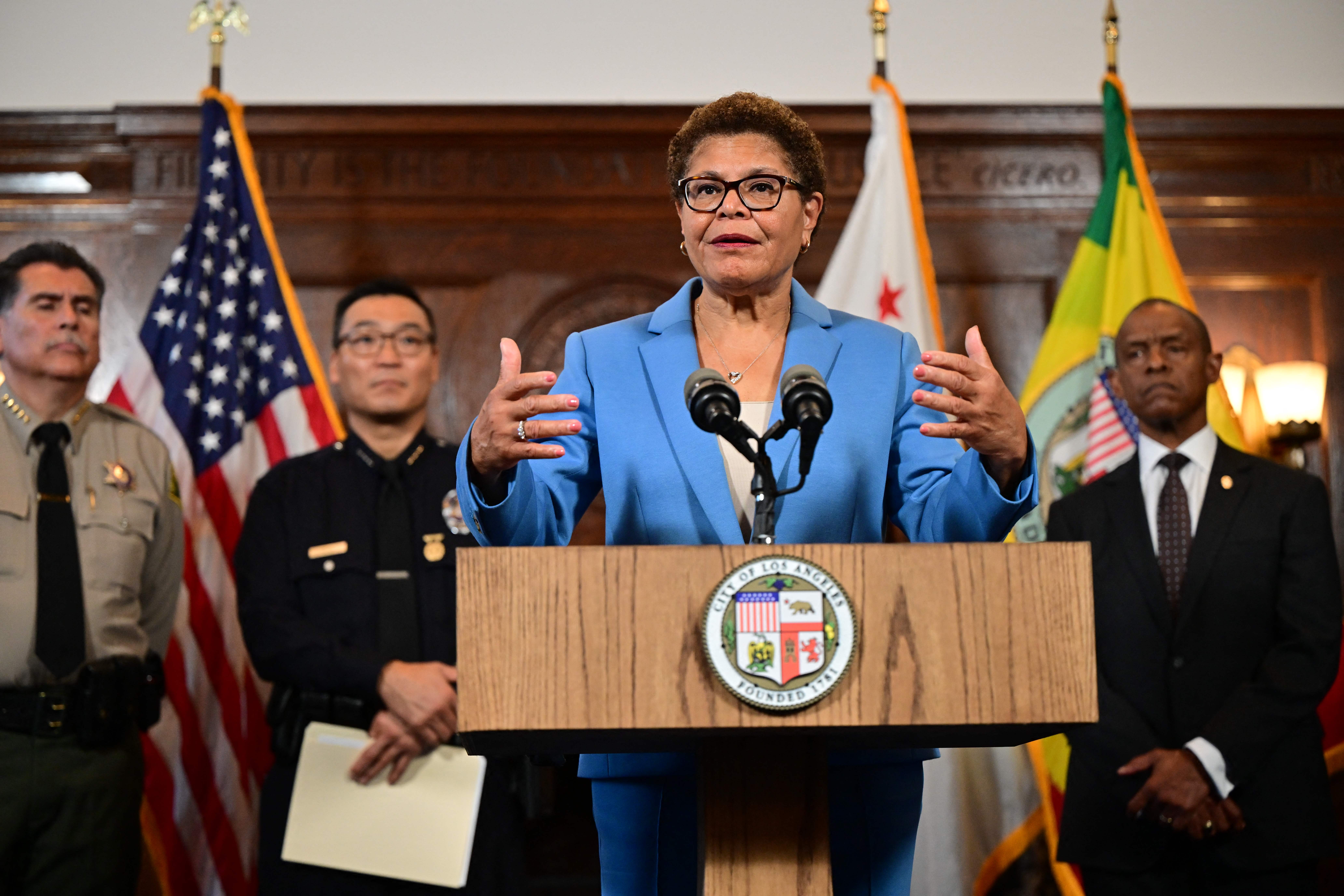 LOS ANGELES — Los Angeles police officers will get a sizable pay hike — much to the dismay of the growing progressive bloc on the Los Angeles City Council.
The nearly $1 billion contract between the city and the police union attempts to stanch the staffing exodus on the force by giving a nearly 13 percent raise for new recruits. With backing from Mayor Karen Bass and the council leadership, the agreement easily won final approval Wednesday on a 12-3 vote.
But that didn't stop the Councilmembers Eunisses Hernandez and Hugo Soto-Martinez, who notched upset victories over more moderate incumbents last year, from crying foul. They, along with Councilmember Nithya Raman, spent the last few days trying to rally the public against the contract, arguing that the money could be better spent on other city services.
"Who will lose out because we approved this contract?" Hernandez said during the meeting, imploring her colleagues to vote no. "Is it our children's safety as they travel to school? Is it our parks? Is it the 40,000 people who need housing? Will it take us 14 years instead of seven to fix a sidewalk?"
Their pointed remarks did not single out Bass, who championed the deal. At a press conference before the vote, the only mention of the mayor came from Melina Abdullah of Black Lives Matter – Los Angeles, who said it was "astounding that the mayor and others will allow themselves to be bullied by a police association."
Hernandez said in an interview that she did not call out the mayor because Bass was one of several parties that negotiated the contract.
"For us, it's not just focusing on one individual," she said. "It's about focusing how as a collective city government, we can move some of this money to the needs our constituents are calling for."
One of the most-watched dynamics on the City Council these days is whether the ascendance of the progressive faction will tilt the city's policies to the left, especially on public safety. This year, however, the city has voted to increase the size of LAPD (with Hernandez casting the sole vote in opposition), and give officers a substantial raise.
Still, Hernandez saw a positive element in that it didn't fly through on an unanimous vote. "There was a hearty discussion between council members," she said.
Soto-Martinez already has his eye on the next place for progressives to make a stand: The next budget cycle, which begins in a few months.
"Before we know it," he said, "we're going to be in this fight again."